Our Company started as an initiative to provide artisanal miners the opportunity to sell their products at a fair price following all national and international standards and best legal practices. This project began with a precious metals trading agency located in the Department of Antioquia, where we were pioneers in the use of technological equipment, focused on providing fair trade, something that continues to be embedded in our company's DNA.
Today, Orometro has 25 buying agencies, distributed in four Colombian Departments and holds a mining lease over a 50 -hectare area currently under development in the town of Anorí, in the Department of Antioquia, thus allowing the Company to produce and sell gold and silver in different presentations, according to customer needs.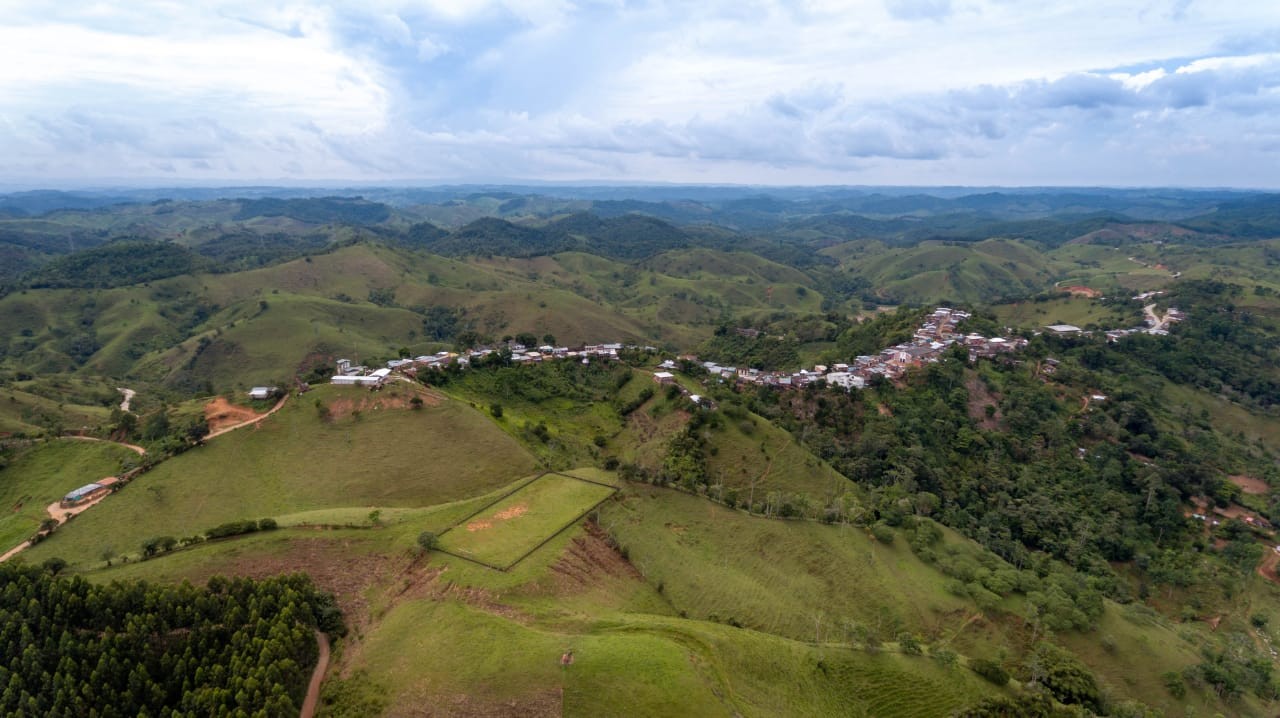 This mine is authorized to operate under Colombia mining regulations and has an annual production of 28,800 grams of gold and its concentrates.
Our Company currently provides over 100 direct jobs and is a significant actor in terms of tax collection in the areas where we operate, thus contributing to the country's economic reactivation and social development.
In addition, we actively take part in initiatives aimed at improving the well-being of the communities where we operate and their environment, through reforestation projects and the implementation of agreements to eliminate mercury from mining operations.
Annual production of grams of gold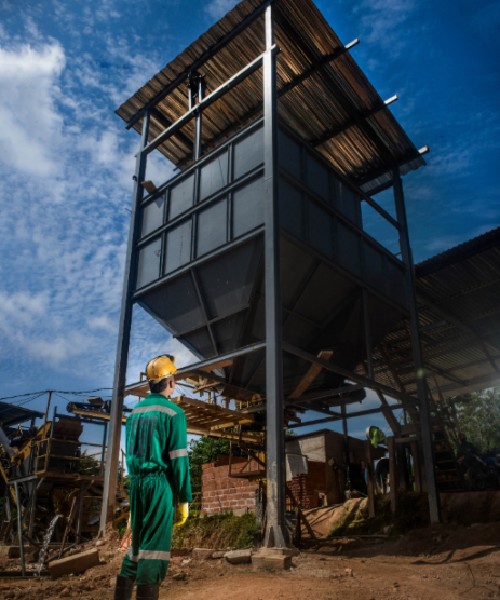 Mission
Our Company promotes mining traditions. Hence, we seek to become artisanal miners' ally of choice, through the implementation of fair-trade practices, corporate social responsibility and safety standards that ensure transparency and reliability in our supply chain. We are strongly committed to do our share in the formalization and establishment of good practices in the mining sector, through the use of technological tools and a professional workforce focused on reaching this goal.
Honesty: Our Company is committed to managing relations with employees, clients and providers with transparency, letting truth prevail.
Responsibility: We act responsibly on regards to obligations acquired with our employees, clients and providers, fulfilling their expectations and demands.
Cooperation:  Our Company promotes corporate collaboration spirit among company members, to ensure continuous and reciprocal growth.
Ethics: We work with commitment, transparency and honesty, with concern for the common good.
Vision
By 2025, we shall have extended our precious metals trading operation to include other departments and towns in Colombia with ancestral mining heritage and shall have also increased production in our own mining title exploitation. This will enable us to build relations with international markets renowned for their high standards of quality and safety for the final positioning of our products. To achieve this goal, we have a trained workforce, environment-friendly infrastructure and technology, as well as sustainable policies and practices that positively impact our stakeholders.
POLICY ON SECURITY AND CONTROL MANAGEMENT SYSTEM BUSINESS ALLIANCE FOR SECURE COMMERCE-BASC
OROMETRO SAS, aware of its context in the Colombian mining sector, and the risk scenarios to which it is exposed in the development of its mission, is committed to transparency and reliability in its supply chain. Thus, it has established a Security and Control Management System that seeks – through the implementation of remedial measures- to minimize the probability of occurrence of risks or their impact should they materialize. The system's aim is the prevention of illicit activities, especially those related to illegal mining, corruption, bribery, money laundering, financing of terrorism, proliferation of weapons of mass destruction and other situations that may threaten the integrity of our processes, the operation of the company or its stakeholders in general. All this within the applicable legal framework, ensuring permanent review and continuous improvement in terms of management results, in compliance with the guidelines of the Plan-Do-Check-Act (PDCA) cycle.
Responsible, reliable and innovative mining